So. While I was out…
It turned out that No-vember meant not only (almost)No-blogging, but also (almost)No-stitching. Not a single cross was stitched with these hands in November (shock!), but I did get to and finish the girl-elf I showed you back here, and made a good start on boy-elf. Pics when they're both finished.
Also, I did some crafty gift making for a couple of the small people in my life. I don't think either of their mums read my blog, so I can show:
First up, I made a kitty version of Sara Bear, who will go to sweet Lilly. I hope she likes her. Finn has named her 'Heart Love Kitty' on account of the hearts in her shoes (uh… which you cannot see… so I guess that makes little sense to mention!)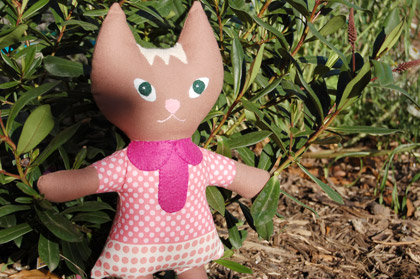 (Pattern by Hillary Lang)
Next up, a crayon roll for Mr A, Dermot's nephew. This was fun. I made two – the other one for Finn and Niamh, and it had mysteriously vanished by the time I came to take these pics.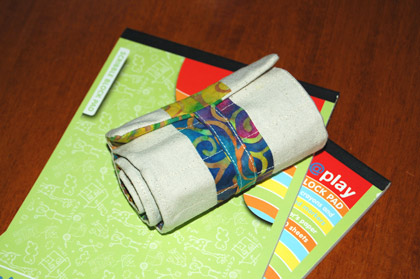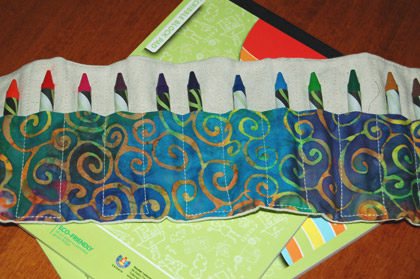 (Based on the tutorial at Skip to my Lou, via Sew, Mama, Sew).
Finally, I whipped up a last minute (11pm, November 30) advent calendar-ish thing to round out the month. We're also doing the Lego advent calendar this year, because we just looooove Lego around here (except notsomuch when coming across it with bare feet in the dark.) The one I made is simple little felt bags of chocolate goodies, tied with a pretty ornament which goes on the tree (or will, at least). Ornaments from Allsorts.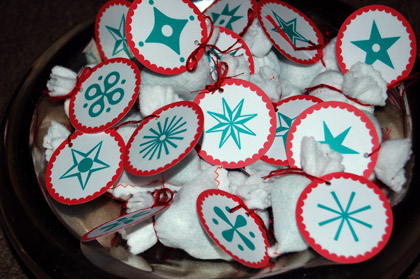 Oh oh, looks like there's an imminent break-in!

Hope you're all having a great weekend 😆