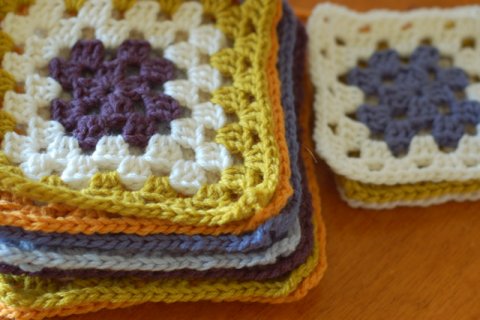 My creative space has Grannies in it. I was packing up my Grannies. They were stacked so prettily. Then everything went awol…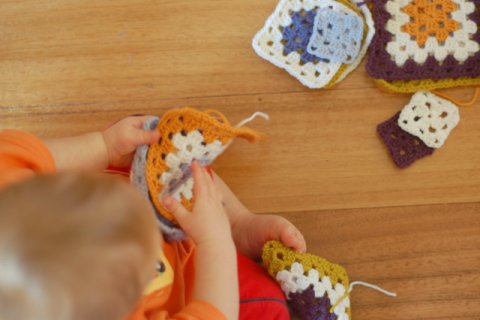 Sigh. It is the end of a long week. A week in which those toes learned to step. And then to walk. And (before that perhaps?) to climb to lofty heights. There have been near misses (but Facebook friends will have noticed that I stopped mid-near-miss to get a photograph!) It has been a week of solo-parenting. Which I will never learn to love, but which I am learning to navigate more smoothly. It will be a welcome relief when Dermot gets in the door tonight. Even more welcome if he gets here in time for me to rush off to tonight's Craft Bonanza (or at least a little bit of it.) See you there?
I'm rejoining Kirsty's My Creative Space meme. See more spaces over at her place.