Apparently it's not that difficult to knit a hat – who knew?! This weekend, that's what I did – cast on 80 stitches Saturday, sewed up a hat on Sunday. Brilliant!

The difficult thing, it would appear… is convincing the intended recipient to keep it on his head for more than a second or two! Even when distracted by a delicious ANZAC biscuit (prepared earlier by his big brother).
So with that in mind – here is the front: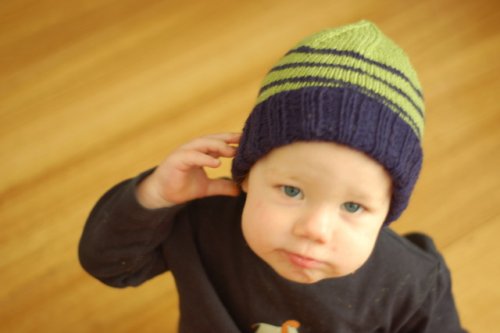 …and here it is off!

Here is the back:

…and here it is off again (nearly)!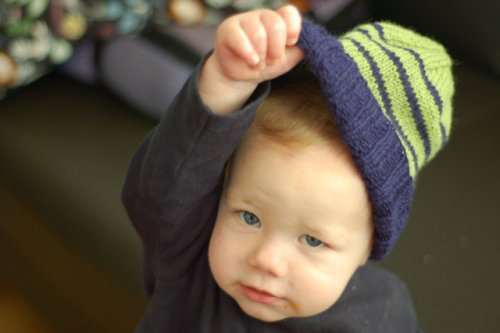 The End.